| | |
| --- | --- |
| Contact person | Mr Sivabalan / Mdm.Manggai |
| Email address | agathians_siva@yahoo.com |
| Website | www.agathians.org |
| Phone number | +603 79541 680 |
| Phone number | +6012 2968 014 / +6012 2787 484 |
| Fax number | +603 79544 680 |
| Registration number | 0661-04-07 |
| Tax exempt charity | Yes (01/35/42/51/179-6.5695) |
| Address | No 22, Jalan 8/6, 46050 Petaling Jaya, Selangor |
Agathians Shelter is seeking the following types of donations:
Cash
Tables
Chairs
Sofas
Bunk Beds
Computers
Window Glasses (RM 3 Per Piece)
Pillow (30 pcs)
Bathroom Tile (2)
Kitchen Slab
CCTV System
Industrial Fan (3 pieces - 31")
Photostat Machine (1 pc- tabletop)
Toilet Doors(Stainless Steel) – 10 pcs
Mural Painting Outdoor (Height - 20 feet)
Laser Printer 4 in 1 (2 pcs)
Emergency Light (5 pcs)
Concrete Floor
Chest Freezer (1 unit)
Iron Box (3 pcs)
Tong Sampah (3 units)
Store Room Rack Slab (2 rooms)
Mosquito Spray Machine (1 unit)
Hair Cut Machine (2 units)
Wooden Frame to Hang Medals & Cups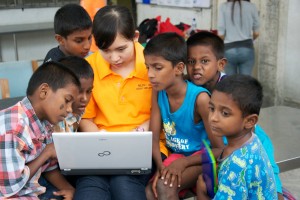 Who are we
Agathians Shelter provides a home to orphans, abandoned children, and children of single parents. At the time of writing, there are 35 children living in the orphanage, ranging from the ages of three to 18 years old.
The home is managed by 10 committee members, all of whom are volunteers. The home employs four full time staff as caretakers, and a volunteer administrator handles the day-to-day administration work.
Currently the boys live in a double storey house, while renovations are being done to a second home as part of the shelter's expansion plans.
Number of Dependents: 32 Boys
Number of Paid Staff: 4
Sources of Funds:
Agathians Shelter depends wholly on public donations for its operations. The expenses go toward rent, utilities, food, education and medical bills.
Estimated Monthly Expenditure: RM 18,000
Our needs

Volunteers are welcomed to help:
Build shoe rack
Wooden frame to hang medals & cups
In-kind contributions needed
Silver Colour spray for industrial fan blade
Window glasses – RM 3 per piece
Pillow – 30 pcs
Bathroom Tile – 2 ( near Washing Machine )
Kitchen Slab
CCTV system
Industrial Fan – 3 pieces 31 "
Photostat machine – 1 ( tabletop )
Toilet doors ( stainless steel ) – 10 pieces
Awning the side walk
Mural painting Outdoor ( high wall 20 feet )
Emergency light – 5 pcs
Laser printer 4 in 1 – 2 pcs
Concrete floor
Chest freezer – 1 unit
Iron box – 3 pcs
Tong Sampah – 3 unit
Store room rack slab – 2 rooms
Mosquito spray machine – 1 unit
Hair cut machine – 2 unit
Wooden frame to hang medals & cups
Volunteers are welcomed to carry out computer classes, as the shelter has a computer room for the boys. Other than that, volunteers are needed for teaching BM, Math (Primary, Secondary), Sejarah, Geography, Kemahiran Hidup (Secondary), counselling, career guidance, health (hygiene, sexual education) as well as gotong-royong.
The home is fully supported by donors . Agathians welcomes donations in cash and in kind. Members of the public can make payment into their Maybank account at 1141 6096 5371. Alternatively, donations can be transferred to  Hong Leong bank account at 160 5000 8991.
Donations are tax exempted, re: LHDN.01/35/42/51/179-6.5695
The shelter also welcomes furnishing such as tables, chairs, sofas, bunk beds and computers. These items are needed for the second home once renovations are completed. Please ensure they are in good working condition.
The boys are in need of school fees, the shelter is conducting fund raising for these purpose. Agathians also welcome support for new uniforms for the boys.
Cheques Made Payable to: 'Pertubuhan Kebajikan Agathians Malaysia' or 'Agathians Shelter'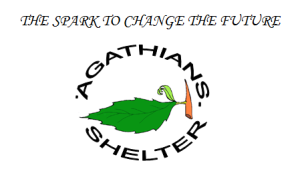 How to find us
The current premises is located in section 8, PJ. Head towards PJ Hilton. Take a right turn at the traffic lights in front of PJ Hilton and MOCCIS (on your left). Go to the end of this road, passing several shops on both sides. Take a right at the junction. After the second speed bump, take another right and you are on Jalan 8/8, at the end of Jalan 8/8, take a left and you will see the home at the corner. There are big red banners to guide you and you will also see a recycling point banner. The homes are identified by these banners.
Do you know of an update to this profile? Let us know by clicking here!