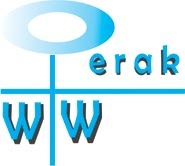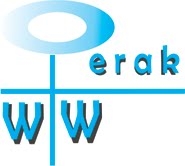 Perak Women for Women Society (PWW) is a registered, apolitical, non profitable and non-governmental organisation (NGO) set up in 2003 to enhance the status and lives of women in Perak irrespective of their race, religion and social background.
Our motto is "Self Respect and Respect for Others"
PWW helps women and children in crisis:
Assists and supports women and children who are victims of abuse, violence and discrimination.
PWW advocates:
Mutual Respect;
Women's Rights;
Gender Equality in the society.
Mission and Objectives:
To provide immediate assistance for women and children who are victims of violence
To promote awareness on issues regarding abuse and violence against women
To promote a culture of mutual respect
To facilitate changes in society and the legal system for the protection and betterment of women and children
To advocate women's rights
To elevate women's socio-economic status and independence
To promote gender equality
Our services include:
Providing support for women and children in crisis
Assisting victims of domestic violence and rape to seek medical, police and welfare assistance
Providing temporary shelter for women and their children in crisis
Assisting women in getting legal advice in matters concerning the rights of women and children
Providing counselling and setting up a support group for single parents, victims of domestic violence and rape survivors
Educating women through our awareness and education programmes held throughout the year
Empowering women through various skills training towards achieving independence and self reliance. All our services are FREE and confidential.
Learn More
Perak Women for Women Society (PWW)
[email protected]

Email

www.pww.org.my

Website

+605 546 9715

Website

Established since 2003

Year of Establishment

PPM-003-08-14042004

Registration Number

15, Jalan Market, 30000 Ipoh, Perak

Address
Visit Us