It began with a question. If God is just as Islam is just " why do laws and policies made in the name of Islam create injustice? This was the burning question faced by the founding members of Sisters in Islam (SIS) when they began their search for solutions to the problem of discrimination against Muslim women in the name of Islam.
The group first assembled in 1987 within the Association of the Women Lawyers (AWL) when several women lawyers and their friends came together under the Association's Shariah subcommittee to study problems associated with the implementation of new Islamic Family Laws that had been legislated in 1984, and enforced in 1987. The group was composed of lawyers, academics, journalists, analysts, and activists, and many women confided in them their marital problems and the difficulties they faced when seeking legal redress from religious authorities. These early meetings focused on problems with the law and its implementation, and the solutions needed to remedy shortcomings within the system.
The group held its first meetings in the living room of a house shared by Zainah Anwar, a former journalist and senior analyst and Noor Farida Ariffin, then President of AWL and Legal Advisor to the Economic Planning Unit in the Prime Minister's Department.
The group's first initiative was to organise a workshop in 1988 involving the National Council of Women's Organisations, the Federal Government's Women's Affairs Division, and the Islamic Centre (Pusat Islam) of the Prime Minister's Department. The workshop sought to alert the authorities to the problems women faced with the implementation of the new Family Laws, and to recommend substantive legal and procedural reform to ensure that Muslim women's rights were upheld under the law.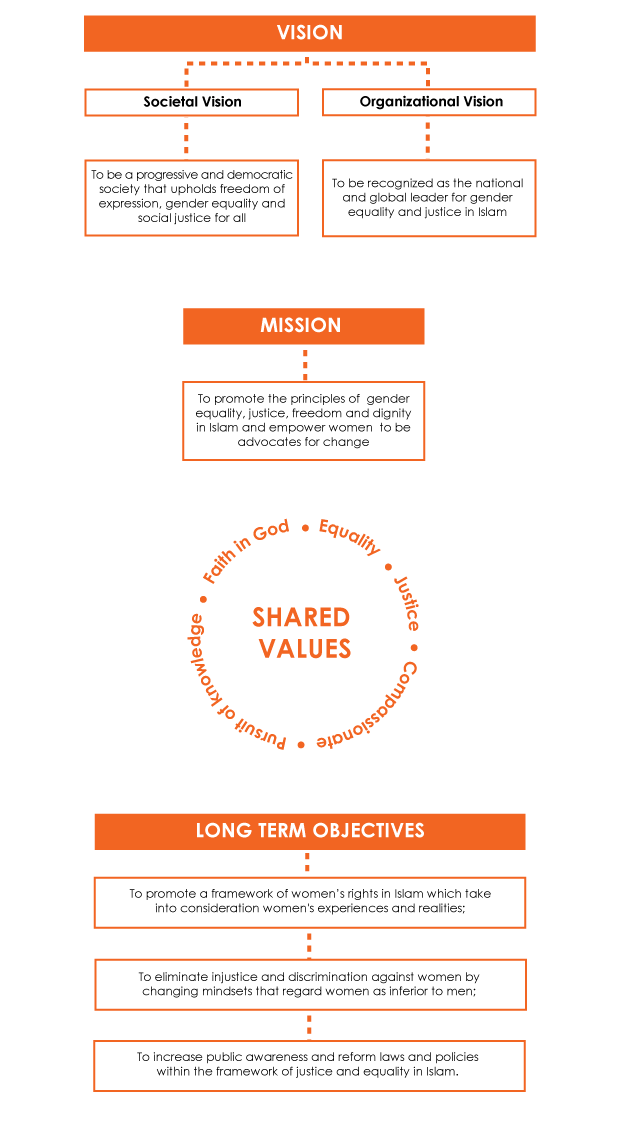 Learn More
Sisters in Islam (SIS)
[email protected]

Email

www.sistersinislam.org.my

Website

+603 7960 3357

Phone Number

+603 7960 5121 / 7960 6733

Phone Number

+603 7960 8737

Fax Number

266561W

Registration Number

No. 4 Jalan 11/8E 46200 Petaling Jaya, Selangor Darul Ehsan, Malaysia.

Address
Visit Us